Programme (click on the image to be taken to a short YouTube trailer)
Film showings take place on Wednesdays with the addition of Saturday Winter Warmers
Our Winter Warmers are shown on Saturday afternoons starting at 3pm (doors open 2.30pm). Tickets £5. There is an interval halfway through the film for tea and cake. A charge is made to cover costs.
August 22nd
The man who knew infinity - director Matt Brown
Cast: Jeremy Irons, Toby Jones, Dev Patel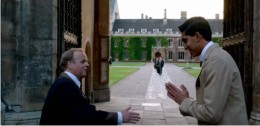 Run time: 1hr 48 mins, cert 15
A true story of friendship that changed mathematics. In 1913, Srinivasa Ramanujan, a self-taught mathematics genius travelled to Trinity College, Cambridge, where, over the course of 5 years forged a friendship with his mentor (Jeremy Irons). They fought against the prejudice to reveal his genius to the world.
September 26th
Darkest Hour
Cast: Gary Oldman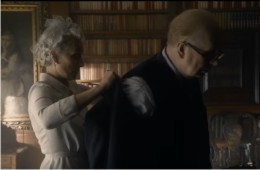 In May 1940, the fate of Western Europe hangs on British Prime Minister Winston Churchill, who must decide whether to negotiate with Adolf Hitler,
or fight on, knowing that it could mean a humiliating defeat for Britain and its
empire. Gary Oldman won a Golden Globe for his portrayal of Churchill.
Saturday October 13th
Early Man: Popular Aardman animation
October 24th
It's complicated
Cast: Meryl Streep, Steve Martin, and Alec Baldwin.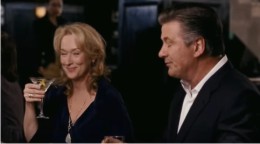 When attending their son's college graduation, a couple reignite the spark in their relationship. But the complicated fact is they're divorced and he's
remarried. A fast paced smart comedy.
(Alec Baldwin is best known for his brilliant Trump impersonation)
Saturday November 10th
Casablanca
November 28th
The Unknown Girl (French, sub-titles)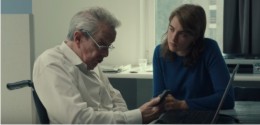 A young doctor lets the door buzzer of her small clinic go unanswered one evening after work hours. She becomes determined to discover the identity of the young African woman found dead nearby when the police see from a security tape that she had been the person ringing at the door. In French.
December 12th
Maggie's Plan
Cast: Julianne Moore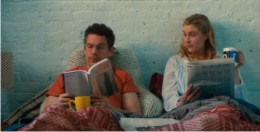 Maggie, a self-confessed meddler, wants to have a baby, raising it on her own, but when she gets romantically involved with a married man, things get complicated and all the balance of Maggie's plans may collapse. A wacky plot with elements of truth about modern culture.
Saturday Jan 12 th
My Generation
Michael Caine examines the 60s
January 23rd
Our Kind of Traitor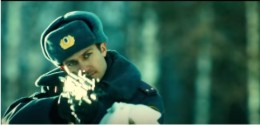 Cast inc Ewan McGregor
While on holiday in Marrakech, an ordinary English couple befriend a charismatic Russian, Dima, who unbeknown to them is a kingpin money launderer for the Russian mafia. When he asks for their help to deliver classified information to the British Secret Services, they get caught in a dangerous world of international espionage and dirty politics. The couple are propelled on a perilous journey. Based on the book by John le Carré.
Saturday Feb 9th
Paddington II
Even better than the original!
February 27th
In Between
Israeli drama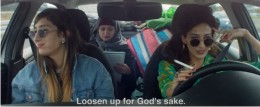 In Tel Aviv, Nour, a shy and devout student, seems distinctly out of place with her flatmates - Leila, a successful lawyer, and Salma, a club DJ. Their lives are very different - they spend every night partying. But as they get to know each other, it's clear that they share more than just a flat, as they try to be true to themselves and their traditional families. In Hebrew & Arabic.
Saturday March 9th
Guernsey Literary and Potato Peel Society
Locals share memories of occupation
March 27th
Letters from Baghdad (documentary)
Cast: Tilda Swinton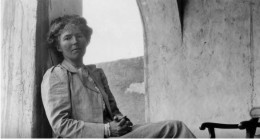 Fluent in Arabic and Persian, Gertrude Bell -archaeologist, diplomat, writer, photographer, cartographer and suspected spy, had a fascinating life that far too few know about. Eager to escape the boundaries placed around women, in 1892 she left for Tehran. Her influence still resonates today. See the archive here.
April 24
Film Stars Don't Die in Liverpool
Biography
Cast: Jamie Bell, Annette Bening, Julie Walters, Vanessa Redgrave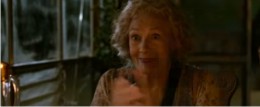 The true story of ageing Hollywood superstar Gloria Grahame (Annette Bening) and her younger lover, Peter Turner (Jamie Bell). As their mismatched romance waxes and wanes, events conspire to keep them in each other's lives. Ultimately, they find that they must each come to terms with whatever fate they face in the future whether they are together or apart.
May 22
Le Concert
Cast: Aleksei Guskov, Dimitri Nazarov, Melanie Laurent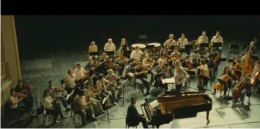 Thirty years ago, Andrei Filipov, the conductor of the Bolshoi orchestra, was fired for hiring Jewish musicians. Now a cleaning man at the Bolshoi, he learns that the Théâtre du Châtelet in Paris has invited the orchestra to play. He decides to gather together his former musicians and to perform in Paris in their place. In French & Russian.
June 26
Paddington II
Animation comedy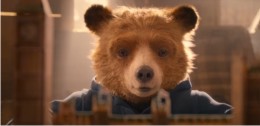 Paddington, having settled with the Brown family in Windsor Gardens, has become popular in his community, offering people emotional support in various ways. To purchase a unique book of for Aunt Lucy's 100th birthday, Paddington performs several odd jobs and saves his wages, but the book is stolen. Paddington is framed and arrested. Also being shown as a 'Winter Warmer'.
July 24
Frantz
Historical Drama Germany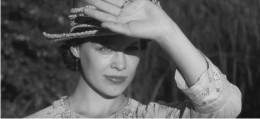 In the aftermath of WWI, a young German, who grieves the death of her fiancé in the war, meets a mysterious Frenchman who visits the fiancé's grave to lay flowers. Will the stranger overcome the barriers of mourning & bitterness of defeat? What is the truth of his motives? In German & French.
Aug 28
Hotel Salvation
Indian drama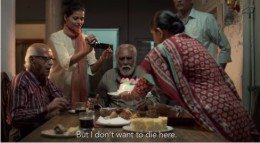 Faced with his father's bizarre demand to go and die in the holy city of Varanasi and attain Salvation, a son is left with no choice but to embark on this journey. But there's nothing maudlin about Dayanand Kumar's odyssey, as he discovers life beside the Ganges to be very much to his liking. In Hindi.