Programme (click on the image to be taken to a short YouTube trailer)
Film showings take place on Wednesdays with the addition of Saturday Winter Warmers
Our Winter Warmers are shown on Saturday afternoons starting at 3pm (doors open 2.30pm). Tickets £5. There is an interval halfway through the film for tea and cake. A charge is made to cover costs.
July 25th
Manchester by the sea - director Kenneth Lonergan
Cast: Casey Affleck, Michelle Williams, Kyle Chandler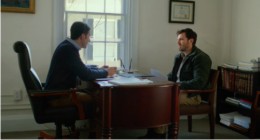 Run time: 2 hrs 17 mins, cert 15
Lee Chandler is a loner, who works as a janitor in Boston. Shocked to learn of the sudden death of his older brother Joe, Lee returns to his home town of Manchester-by-the-Sea for the funeral, and is even more shocked to learn that Joe has made him sole guardian of his spirited 16-yearold nephew Patrick. To fulfil his obligation to Patrick, Lee reluctantly quits his job in Boston to return to the community where he was born and raised, where he has to confront issues he had tried to bury in his past.
August 22nd
The man who knew infinity - director Matt Brown
Cast: Jeremy Irons, Toby Jones, Dev Patel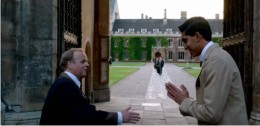 Run time: 1hr 48 mins, cert 15
A true story of friendship that changed mathematics. In 1913, Srinivasa Ramanujan, a self-taught mathematics genius travelled to Trinity College, Cambridge, where, over the course of 5 years forged a friendship with his mentor (Jeremy Irons). They fought against the prejudice to reveal his genius to the world.