Programme
(Click on the image to be taken to a short YouTube trailer)
Film showings take place on Wednesdays with the addition of

Saturday Winter Warmers
Our Winter Warmers are shown on Saturday afternoons starting at 3pm (doors open 2.30pm). Tickets £5. There is an interval halfway through the film for tea and cake. A charge is made to cover costs.
July 27th: Knives Out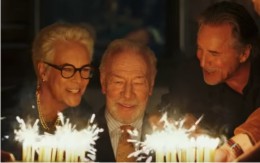 Comedy crime USA 2019 12A 130 min
When renowned crime novelist Harlan Thrombey (Christopher Plummer) is found dead at his estate, the inquisitive and debonair Detective Blanc (Daniel Craig) is enlisted to investigate. From Harlan's dysfunctional family to his devoted staff, Blanc sifts through a web of red herrings and self-serving lies to uncover the truth behind Harlan's untimely death.
August 24th: The Good Liar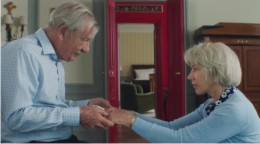 Crime drama UK 2019 Cert 15 109 min
Consummate con man Roy Courtnay (Ian McKellen) has set his sights on his latest mark: the recently widowed Betty McLeish (Helen Mirren), worth millions. But this time, what should have been a simple swindle escalates into a high stakes, cat-and-mouse game. Consummate acting from these two greats, an entertaining film with some plot twists.