Home page
Films are shown at North Curry Village Hall, Greenway on the fourth Wednesday of the month. Plus a winter warmer run on some Saturdays.
Doors open 7.00pm, film starts 7.30pm prompt.

All welcome, either by means of an annual membership or by paying at the door after 7.15pm (see How to join).
There is a licensed bar.
We show children's films occasionally. Here the Hardwick children are getting ready to enjoy Paddington 2.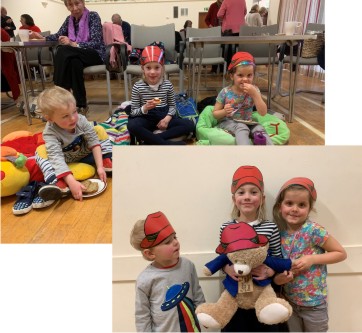 We are an Associate member of the British Federation of Film Societies.

In addition to wine and soft drinks The North Curry Brewery's fine local ales are on sale on film nights in the village hall. They are also available from North Curry Brewery,
Gwyon House, Church Road, North Curry Post Office and Farmers' Markets in Taunton and North Curry.